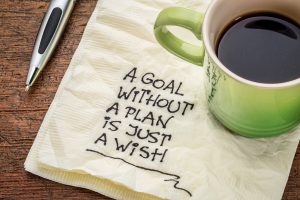 No matter what you do in life, you need to get a plan if you want to achieve your maximum potential. The person who has a plan and works that plan regardless of their natural potential, often ends up better than a natural that simply doesn't do all the extra things to make their performance great. When you make a plan for running, it can include many different areas, including mental attitude.
Your nutrition makes a huge difference.
You may have started running as a form of exercise to lose weight, but notice that no matter how you starve yourself, you can't seem to shed a pound. Even worse, your running performance suffers. That's because the right type of nutrition plays a huge role in how well you do in your endeavor. Shedding the extra pounds is important to your overall performance, but you need to do it with healthy eating, not a starvation diet. The right nutrition should come from food, but it doesn't always. Sometimes you need supplements. Identifying the nutrients you're lacking is also of premier importance.
Identify what's holding you back.
Is the type of training you're doing really as effective as it should be? Should you use cross training? Do you find you lack motivation? These are just a few of the areas where you might find problems. Using guided imagery can often help with lack of belief, just as relaxation techniques can help conquer prerace jitters. Look at every aspect of your racing life to see areas where changes need to be made.
Create goals and a plan to achieve them.
It's not enough to say you'll run the next marathon faster than ever. You have to have a specific time in mind that's possible and a way to make that improvement. Planning your practice and training is important, just as following that plan is. It should include all aspects of running where you need improvement and you should be able to believe your goal is achievable. Give your plan time to work, but if you're not seeing the results you want, don't be afraid to change it.
Planning for your running season is important, but it's just as important to create a plan for those months when you're not competing.
Choosing the right races to enter is also important. Take time to consider each one before you put it in your plan.
If you're racing, learn to set race pace targets for the maximum performance.
Include visualization in your plan. You'll be training your body and mind to win each event.
For more information, contact us today at The Running Warrior