Professional Biography
ACE – Health & Wellness Coach; ACSM, AFAA Certified Fitness Instructor
ACE – Sports Strength & Conditioning Specialist Certification
USATF Certified Distance Running, Cross-Country, and Track & Field Coach
BoxMaster@ & Human Sport@ Instructor
Schwinn Power Certified Instructor
Female Masters World Record Holder in the Mile (4:44.81)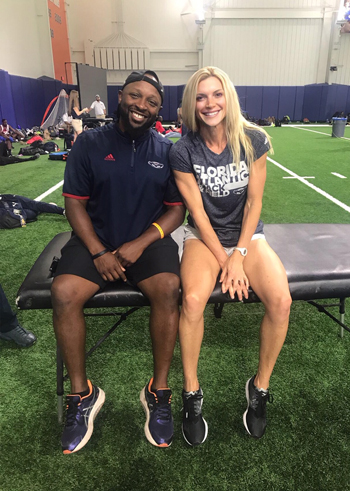 A World-Class Athlete, Sonja Friend-Uhl has trained people of all ages and abilities for nearly twenty years. A skilled fitness programmer, Sonja holds Fitness Training Certifications with ACSM and AFAA as well as AFAA specialty certifications in Youth, Senior, and Pre-Natal Fitness. Most recently Sonja became a certified ACE Health Coach to improve her ability to work with those in the allied health field in regards to high risk or specialized clientele. She is also a registered Nutrition & Weight Loss Counselor through Diet Master Pro and licensed to perform Metabolic Testing by KORR Medical for both Wellness clients and athletes.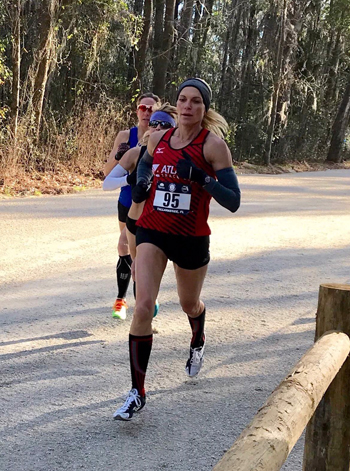 Following her passion for running, Sonja is USATF Certified. She has served as a high school, collegiate, club and private running coach during the last 23 years. Sonja served as an Assistant Cross-Country and Track Coach at Vanderbilt University in Nashville from 2012-2014, and currently is the volunteer Cross Country and Track Coach for Florida Atlantic University in Boca Raton, FL.
Education has always been a priority to Sonja throughout her career. She has published fitness and running articles in Runner's World Magazine, Club Industry, and Health & Fitness News. A natural and motivating public speaker, Sonja has performed as the keynote speaker for Race Expos such as the Walt Disney World Marathon, athletic banquets, Rotary Club functions, and national TV affiliates including NBC. Sonja developed and coached fitness and personal training programs for The Athletic Club at Weston and The Athletic Club Boca Raton while serving as their Athletic Director from 1998-2003. She received the Athletic Director of the Year Award twice during this time frame. In 2004 Sonja founded FIT Studio – a personal training and Pilates studio in Wellington, Florida which she owned and operated until 2009. For the last 12 years Sonja has traveled the country consulting as the Lead Master Trainer for Core Health & Fitness which includes the brands of Stairmaster, Nautilus, Schwinn, and Star Trac. She also manages her own fitness consulting & training business (Fit with Sonja) as well as The Running Warrior coaching program.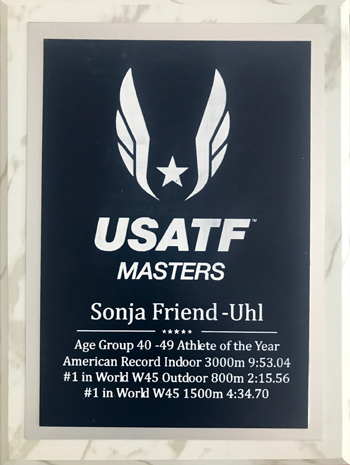 Sonja's personal athletic achievements have spanned nearly her entire life as she still competes at the national and world level. A State Champion in High School and a scholarship, record-setting runner at the College of William and Mary, success has continued to follow Sonja through her transition into professional racing. She has been a member of six U.S. world teams, a 2000 Olympic Trials Competitor in the 1500m, and has launched a successful Masters Running career. She is the reigning World Record Holder in the Women's Masters Indoor Mile (4:44.81) and the American Record Holder in the Women's Masters 1500m (4:16.99), the Women's Masters Outdoor Mile (4:45.68), and the Women's Masters Indoor 3000m (9:48.23). Sonja is also a National & World Masters Champion in the 800m, 1500m, & 5000m.
Sonja strives to balance her personal life and professional endeavors. She is a mother of two daughters who are her source of joy and inspiration!