Since starting with Coach Sonja in 2016, Jennie has ran her first Marathon (and two more since!) and set personal bests at distances from 5k to the Marathon. Here are a couple of quotes from Jennie regarding her Confidence in Coach Sonja's training and philosophy:
Boston Marathon, 2018. Jennie amazingly set a PR on a day when many elites dropped out due to horrendous weather conditions. She ran 3:06 and placed top 10 in her 40-45 year female age group.
"Coach Sonja thank you so much! It was your training plans (for running and strength) that got me to the start line for Boston healthy, fit, and strong. Thank you for your guidance and support right up to race day. I carried your words with me during the race."
New Haven Labor Day 5k, 2018 Jennie ran a new 5k PR of nearly 20 seconds in 18:19 and was the 2nd Female Overall and 1st Master Female!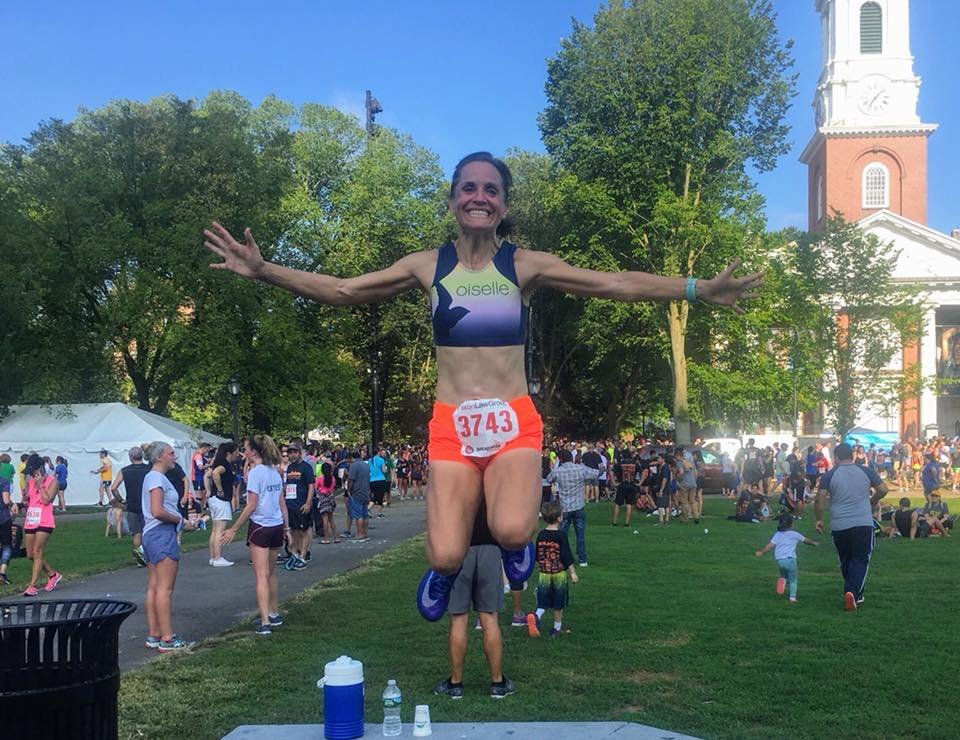 "Coach Sonja Friend-Uhl, this race is absolutely dedicated to YOU. I can't thank you enough for your wisdom and guidance and the magic you work in my training cycles. You are a coaching genius and just a heck of a great woman, athlete, mother and human being. Thank you. It's a pleasure and a joy to work with you."
Jennifer Sober