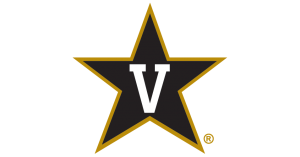 Sonja Friend-Uhl is invaluable to our team. She is a role model for all of us. Because of her success as a healthy, smart, kind, and balanced runner, we can relate to her as we strive to emulate her way of living. Though she is soft spoken and extremely humble, she has a powerful presence and her words of advice are eagerly received by our team. Furthermore, she is extremely knowledgeable about how runners think and what they need mentally and physically to be the best athletes they can be.
Sonja is irreplaceable as a first hand testimonial for the girls on our team to listen to and strive to be more like. By taking one look at her you can literally see how solid and strong she is as an athlete. We trust her because she looks like a healthy athlete. We trust her because her knowledge encompasses characteristics specific to our sport. We trust her because she has both a lifetime of experience and a lifetime of success behind her. She has been incredibly approachable about a variety of topics that not every person has the capacity to address. It would be of great value for her to continue her involvement with us.
Out of anyone who has spoken to our team, Sonja has been the greatest example of someone who places necessary importance on the idea of being a strong runner. After she spoke with us, it was immediately apparent that she had an impact on our habits as everyone became aware of the importance of staying healthy as a team, both mentally and physically. She is an amazing athlete and an even better example for each of us, and an invaluable component and asset to us as a whole.
I think Sonja was incredibly helpful! She is easy to respect because of her credentials and level of detailed knowledge she can share with us. Her perspective on nutrition as a runner makes her advice very applicable to us. She's accomplished so much which helps everyone take her advice to heart. She's so strong and I believe this is crucial in the direction our team should take. Her experience is something everyone respects and can take something from.
Alexa Rogers
Varsity & Scholarship Athlete & All American, Vanderbilt X-Country & Track